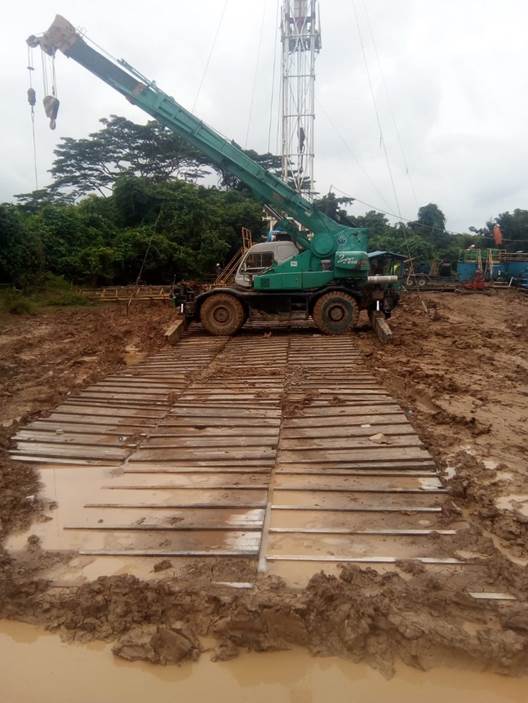 applications
Oil & Gas Energy Sector
Our bamboo matting allows for drilling rigs and access roads to be set up in almost any environment.
Drilling sites for oil and gas can often be challenging to get to for heavy equipment. EcoMatPro's patented matting system is able to overcome these challenges in an, easy, durable, and cost-effective way. Our mats are able to support the weight of heavy machinery and drilling rigs with ease, regardless of how soft the terrain is on site.
We understand that every project is unique and has different requirements, that's why we tailor our solutions for every client we work with. Our experienced team will work with you to establish a solution that will help you to deliver your project effectively.
To find out more about how EcoMatPro can help add value to your next project, contact the team today.
Application related projects