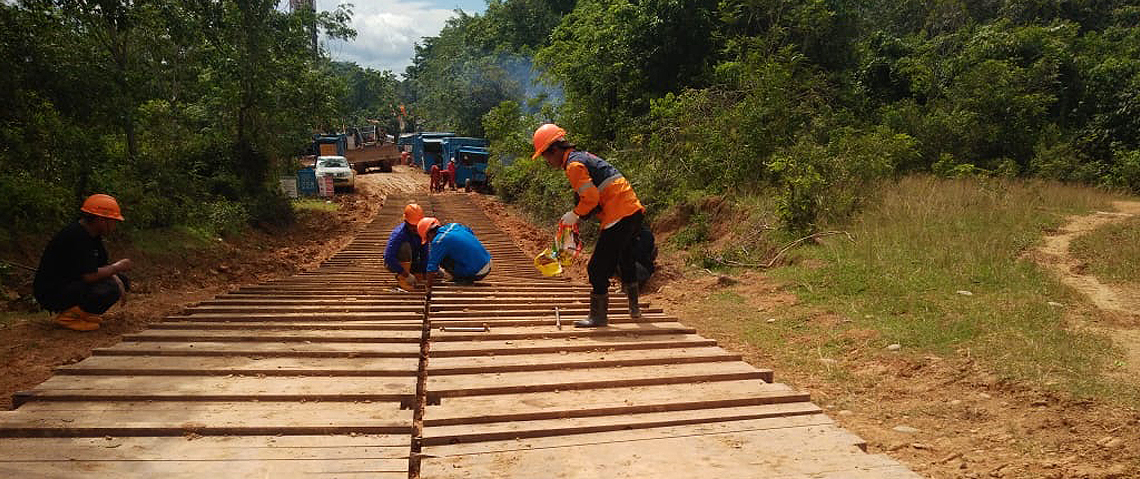 With the completion of a Territorial Development Agreement encompassing Japan, Malaysia, and Australia, EcoMatPro Pte Ltd are delighted to welcome Upstream Petroleum Pty ltd (UPPL) to the EcoMatPro team.
The highly experienced UPPL executive team provide key strategic growth opportunities, expanding our innovative eco-friendly high-density bamboo access matting footprint across the entire Asia Pacific region.
EcoMatPro headquarters Singapore will provide technical design support for the UPPL team, assembly and production of our full product range will be conducted at our Jakarta facility. An additional assembly and production line in Batam Indonesia will be ramped up, ensuring scalable production capacity to meet significant regional growth.
Even through these unprecedented times EcoMatPro are extremely proud to not only maintain staffing levels but expand production, meeting rising regional demand for our unique renewable resourced heavy duty traction matting system with patented "steel to steel pivot" quick-lock connectors.