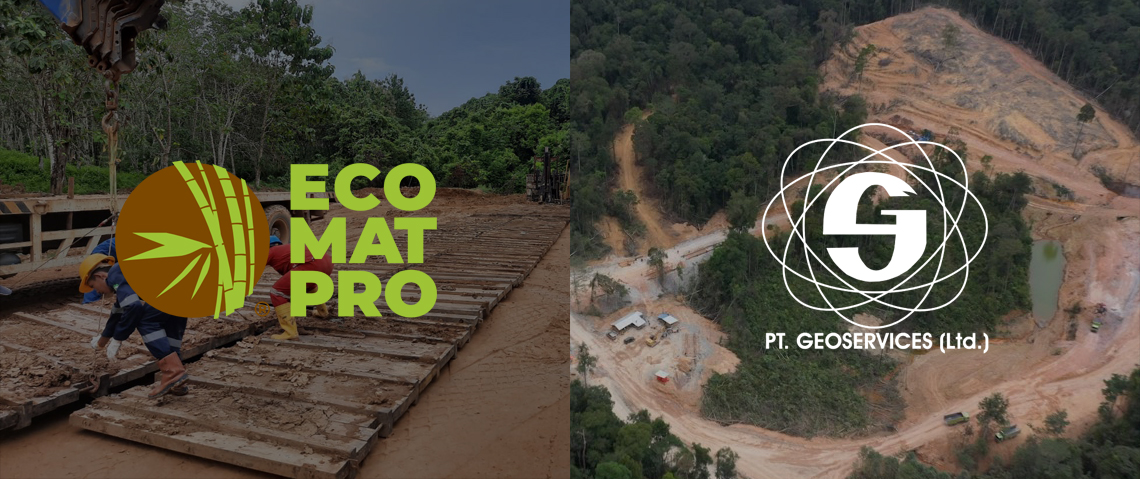 ECOMATPRO team welcome PT GeoServices with multi-year agreement
"We are delighted to announce on the 23rd of September the consolidation of a comprehensive licensing agreement between EcoMatPro Pte Ltd and PT Geoservices for the territory of Indonesia.
Even during this current adverse business climate PT GeoServices exceeded business development expectations, converting their agency contract into a ten-year licensing agreement.
Together EcoMatPro & PT GeoServices deliver a strong combination, providing all operators and clients throughout the archipelago a full turnkey civil works solution, featuring EcoMatPro high-density rapid deployment matting systems for all applications across the Energy-Mining & Power Utility sectors. PT Geoservices fully appreciated EcoMatPro's unrivaled product capabilities, with an ultra-high load-bearing eco-friendly system destined to become the market leader in uninterrupted site access and locations. This is a very exciting event for both companies, we welcome the PT Geoservices team and their employees to the EcoMatPro product range".
EcoMatPro
CEO
Antony Anson